Tangerine Observations Pass the Half Million Mark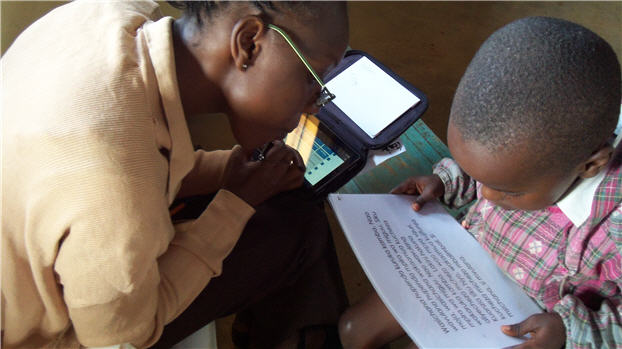 Since 2006, early grade reading assessments (EGRA) have been used to rigorously diagnose national and system level gaps in reading competencies among students in over 50 countries and 70 languages. Results have informed education policy reform and improvement of teacher training around the world, contributing to a reading revolution in international development.
Increasingly projects are required to collect extensive and rigorous data to show evidence of program impact. While the traditional, paper-based forms of EGRA and EGMA provide high quality, informative data for this purpose, the costs of measuring large samples (2,300 is the average size for national baseline samples, according to the EGRA Tracker on www.eddataglobal.org
Developed by RTI, Tangerine® enables electronic data collection for large early reading and math diagnostic assessments using the latest handheld tablets.
To date Tangerine has been used by 18 organizations in 27 countries to collect more than 500,000 observations for Early Grade Reading Assessment (EGRA) and Early Grade Math Assessment (EGMA).
Learn more about Tangerine and Tangerine:Class on this website. Visit TangerineCentral for more information.