Quality Data for Quality Care in Zimbabwe and Tanzania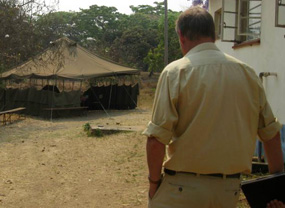 Developing countries often suffer from low-performing health information systems due to resource shortages, duplicate data collection, and lack of capacity to use the information collected.
In Tanzania and Zimbabwe, two new projects funded by the U.S. Centers for Disease Control and Prevention (CDC), and implemented by RTI, aim to address some of these problems. Both countries' governments recently introduced five-year health information system (HIS) strategic plans that lay out the critical issues and the necessary actions. The projects will strengthen the ability of the ministries of health to carry out these plans, by involving decision-makers at district, provincial, and national levels.