Frontline SMS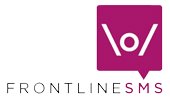 FrontlineSMS is free and open source software that turns a computer with a connected mobile phone into a central communications hub for SMS text messaging. FrontlineSMS is an easy-to-use message handling and response system that enables users to send and receive text messages with groups of people through mobile phones. Frontline SMS has several key characteristics that make it a simple, flexible, and powerful SMS text messaging system:
Does not require an Internet connection.
Stores all phone numbers and records all incoming and outgoing messages.
Stores data on the computer running FrontlineSMS, not on remote servers.
Makes it easy to send messages to individuals or large groups.
Can reply or trigger other software programs automatically based in incoming messages.
Is easy to install and requires little or no training to use.
Can be easily modified to add new features.
Can be used anywhere in the world simply by using a locally-supported SIM card.
Supports multiple languages (currently English, Arabic, Azerbaijani, Bengali, German, Spanish, Finnish, French, Hindi, Indonesian, Khmer, Portuguese, Russian, Swahili and Chinese)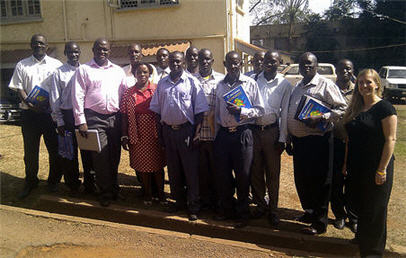 FrontlineSMS has been used for a wide variety of simple SMS text messaging system applications. Sister projects include FrontlineSMS Medic (now called Medic Mobile) which is being used to enable community health workers to report data and update medical records remotely, and to access critical patient data. The Medic Mobile team has been working with the OpenMRS development team to integrate mobile messaging capability into the OpenMRS medical record system platform.
RTI has used FrontlineSMS to develop a simple mobile-phone-based system for reporting drug stocks and treatments in the fight against neglected tropical diseases.
RTI also used FrontlineSMS has part of a new national disease reporting system developed with the Ministry of Health and Child Welfare in Zimbabwe.