RTI, partners develop web-based system to reduce HIV discrimination in Ghana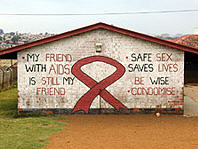 WA, Ghana— HIV-related stigma and discrimination remains a serious challenge in Ghana. The launch of a new web-based system for handling cases of HIV-related discrimination is designed to improve access to justice for people living with HIV and key populations at higher risk of HIV.

The system was developed through a partnership of the USAID-funded Health Policy Project (HPP), the Commission on Human Rights and Administrative Justice, and the Ghana AIDS Commission, along with other government and non-governmental stakeholders. RTI International is a member of the consortium, led by Futures Group that implements the Health Policy Project.